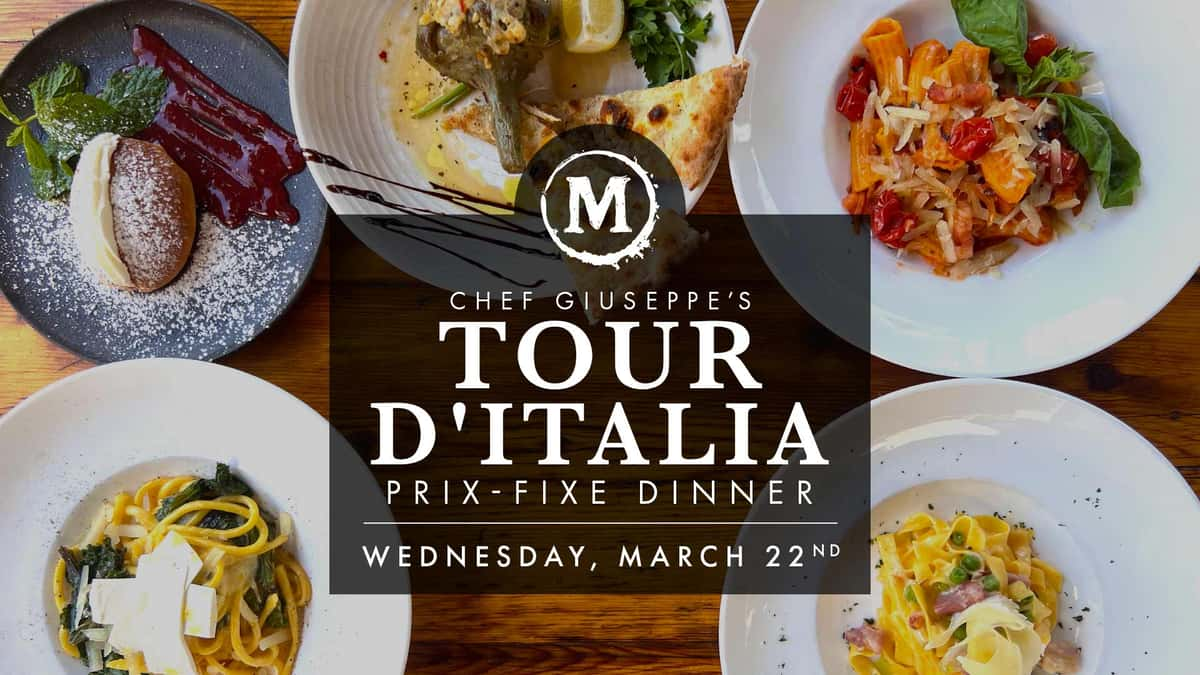 Chef Giuseppe's Tour d'Italia




Prix-Fixe Dinner is back! 🥳
This month our tour of Italy takes you to the region of Lazio. Home of Rome, the Vatican, and some of the most iconic Italian art & architecture.
Our wine pairings feature 2 of the 3 main DOCG wine varieties originating in Lazio. Frascati Superiore, and Cesanese del Piglio. Hand selected by our friends at Vias Wine Importers.
Menu Available:
Wednesday, March 22nd

$55 per person
+$25 for optional wine pairing