Chef Giuseppe's Pasta Dinner | June 20th
June 20, 2019 06:00 PM until June 20, 2019 10:00 PM
Spaghetti, tortellini, gnocchetti, fusilli—they each tell the story of Italy.
Every month, we invite you to celebrate all things pasta as Chef Giuseppe highlights three exclusive signature house-made pasta dishes along with an appetizer and a dessert.
Many of these plates of pasta will be available for one night only, so don't miss out!
Five-Course Pasta Tasting: $40/person (plus $20 with wine pairings)
OUR NEXT CHEF PASTA TASTING DINNER IS JUNE 20TH
Make your RESERVATION Today!
---
FIRST COURSE
TUNA BITES
Two slices of seared Ahi Tuna with crispy quinoa crust, Grilled Portabella mushroom, micro-spring salad, and lemon zest.
SECOND COURSE
SUN RAVIOLI
Sun-shaped ravioli stuffed with Ricotta and Sausage, zucchini Julian, robiola cheese sauce, and parmesan cheese
THIRD COURSE
LANGOUSTINE BUCATINI
Bucatini pasta with Langoustine Ragu, shrimp, zucchini Julian, and cherry tomatoes sauce
FOURTH COURSE
BRAISED LAMB RAGU
New Zealand Lamb brined in red wine and braised in a traditional ragu. Served over Pennine pasta and topped with crumbled goat cheese
DESSERT
BREAD PUDDING
White chocolate bread pudding with strawberry slices and cream.
🍷 Wine pairings coming soon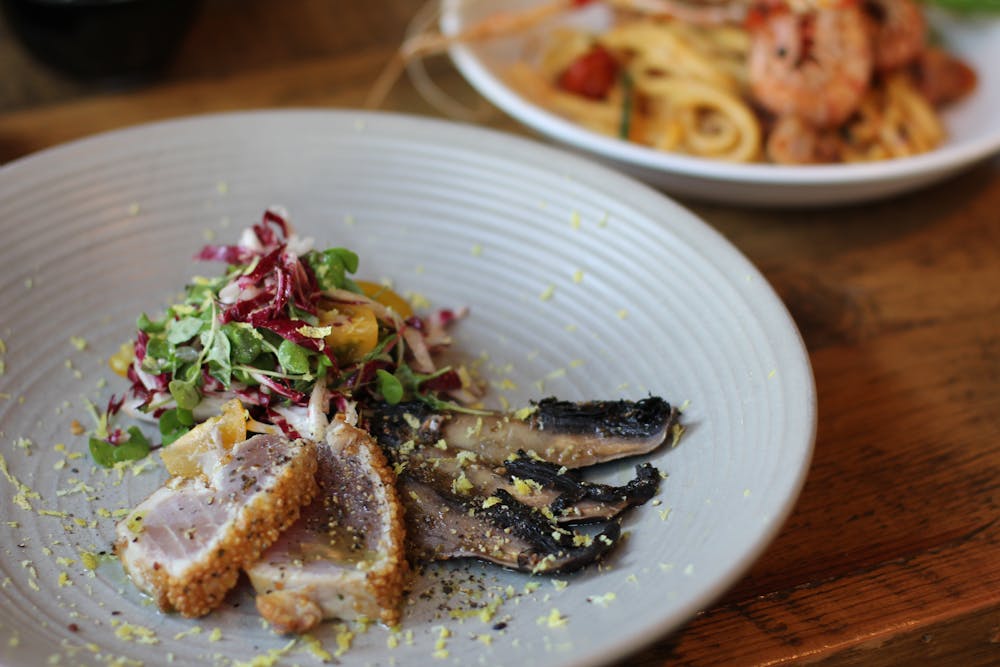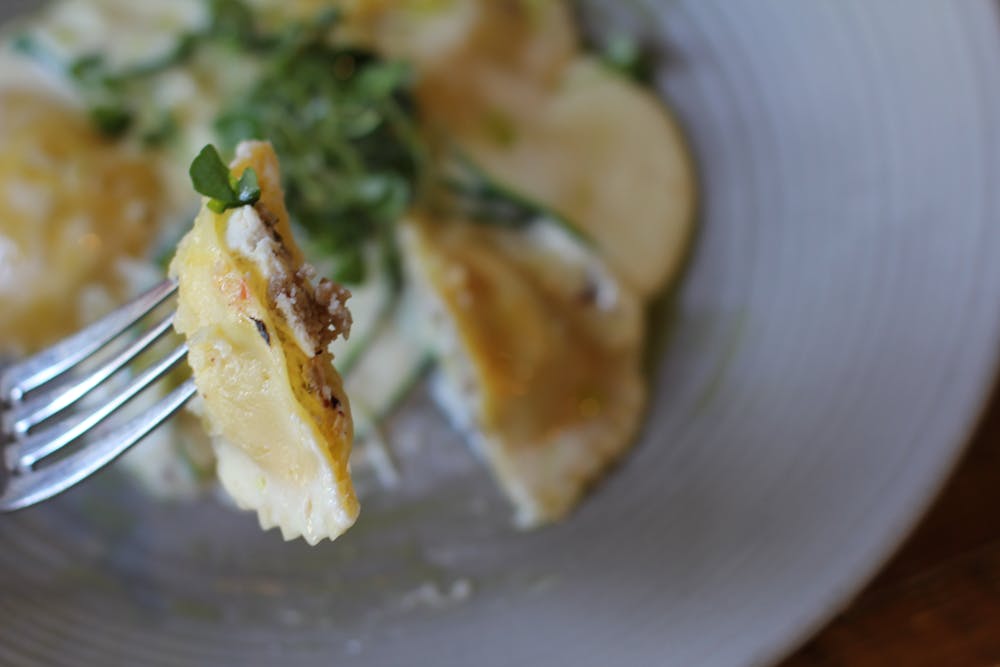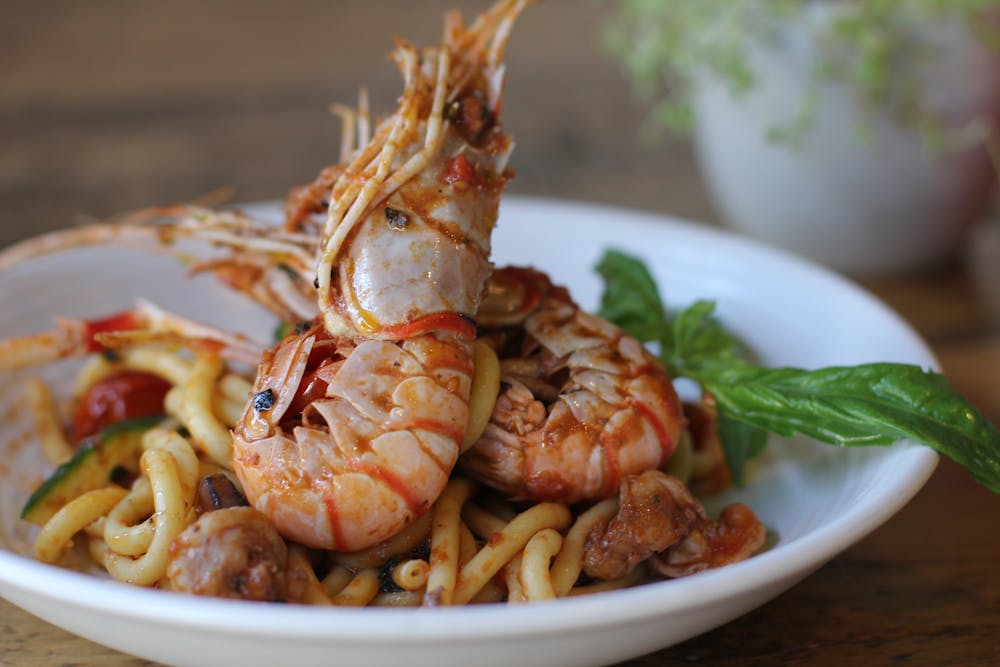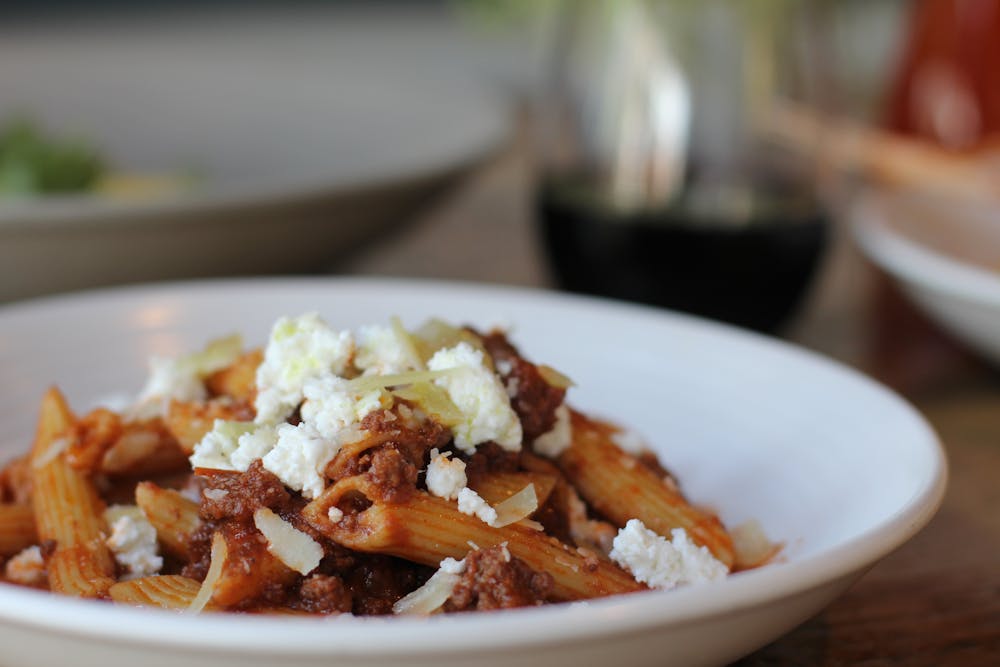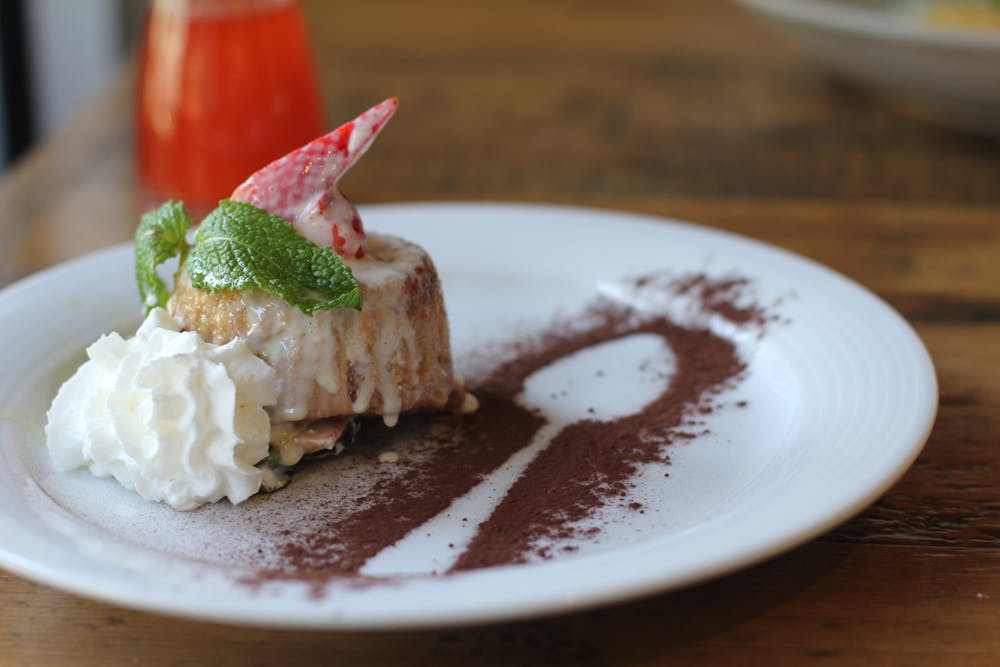 Chef Giuseppe's Pasta Tasting Dinner