Chef Giuseppe's Pasta Dinner | Sept 19th
September 19, 2019 06:00 PM until September 19, 2019 10:00 PM
Spaghetti, tortellini, gnocchetti, fusilli—they each tell the story of Italy.
Every month, we invite you to celebrate all things pasta as Chef Giuseppe highlights three exclusive signature house-made pasta dishes along with an appetizer and a dessert.
Many of these plates of pasta will be available for one night only, so don't miss out!
Five-Course Pasta Tasting: $40/person (plus $20 with wine pairings)
OUR NEXT CHEF PASTA TASTING DINNER IS SEPTEMBER 19TH
Make your RESERVATION Today!
MENU:
1st Course
CALAMARI RIPIENI
Roasted Calamari stuffed with ricotta, served with potato chips and fennel salad
🍷 Paired with Prosecco, Vovetti
2nd Course
RISOTTO ALLE MELANZANE
Risotto with asparagus and eggplant coulis
🍷 Paired with Greco, Vinicola del Sanio
3rd Course
PAPPARDELLE AL TELEFONO
Pappardelle with cherry tomato served in a 3 cheese sauce
🍷 Paired with Nero D Avola, Cusomano
4th Course
MORTADELLA CAPPELLACCIO
Giant cappelletti stuffed with mortadella and ricotta served in tomato sauce
🍷 Paired with Super Tuscan, Le Maestrelle
Dessert
RUM BABA
Rum pastry stuffed with chocolate mousse
🍷 Paired with Moscato, Sip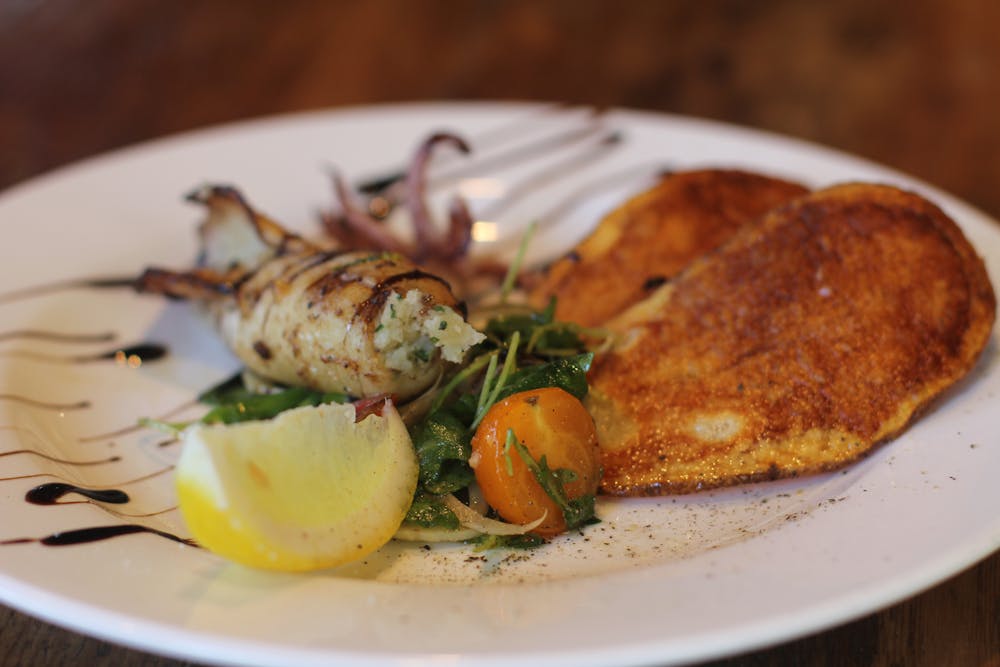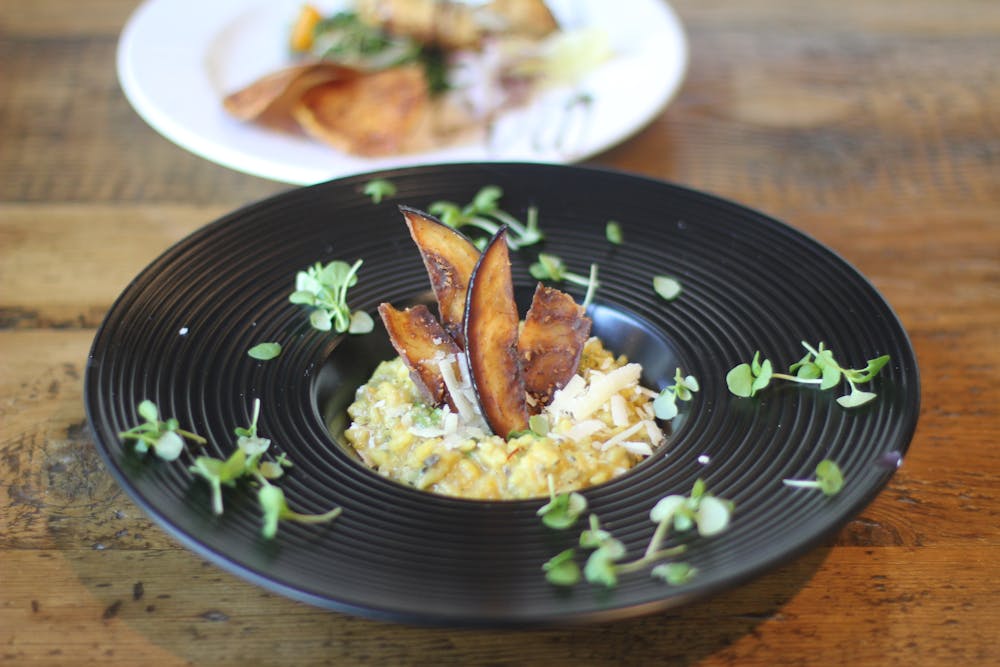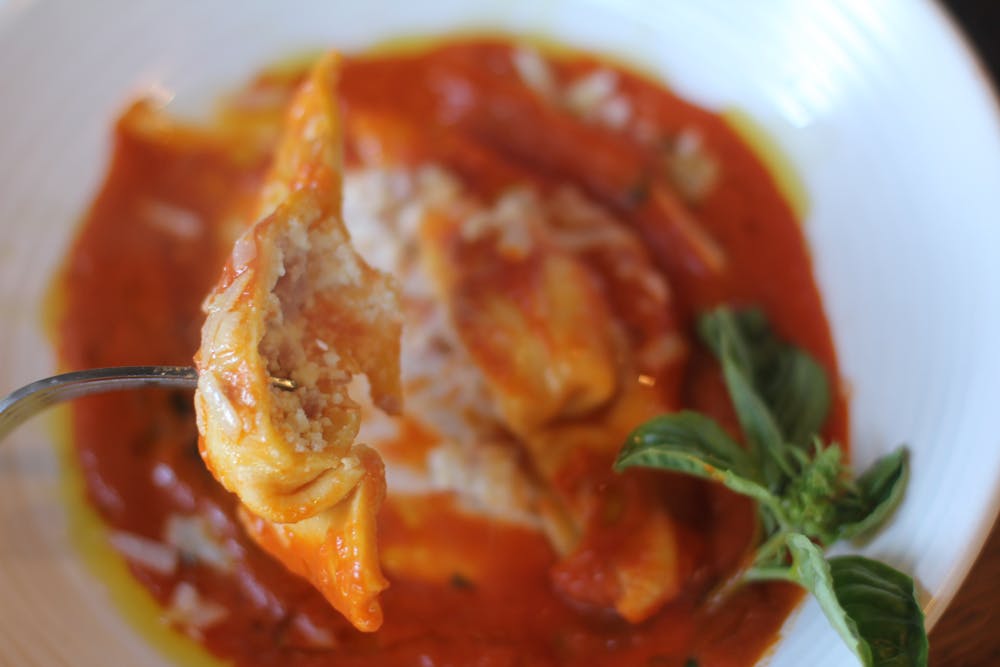 Chef Giuseppe's Pasta Tasting Dinner