Chef Giuseppe's Pasta Dinner | October 24th
October 24, 2019 06:00 PM until October 24, 2019 10:00 PM
Slide 1 of 2
Slide 2 of 2
Spaghetti, tortellini, gnocchetti, fusilli—they each tell the story of Italy.
Every month, we invite you to celebrate all things pasta as Chef Giuseppe highlights three exclusive signature house-made pasta dishes along with an appetizer and a dessert.
Many of these plates of pasta will be available for one night only, so don't miss out!
Five-Course Pasta Tasting: $40/person (plus $20 with wine pairings)
OUR NEXT CHEF PASTA TASTING DINNER IS OCTOBER 24TH
Make your RESERVATION Today!
MENU:
1st Course
Gold and Red Beet Salad
with little gem, walnut, and goat cheese in a white wine balsamic
Course 2
Nest of a Sparrow
Rolled pasta with ricotta, spinach, and ham with a bechamel gratin.
Course 3
Kabocha Squash Tortelli
with pancetta in a butternut sage sauce with roasted walnuts
Course 4
Potato and Brussel Sprout
1/2 moon ravioli with pesto, and roasted chestnuts
Course 5
Pumpkin Pana Cotta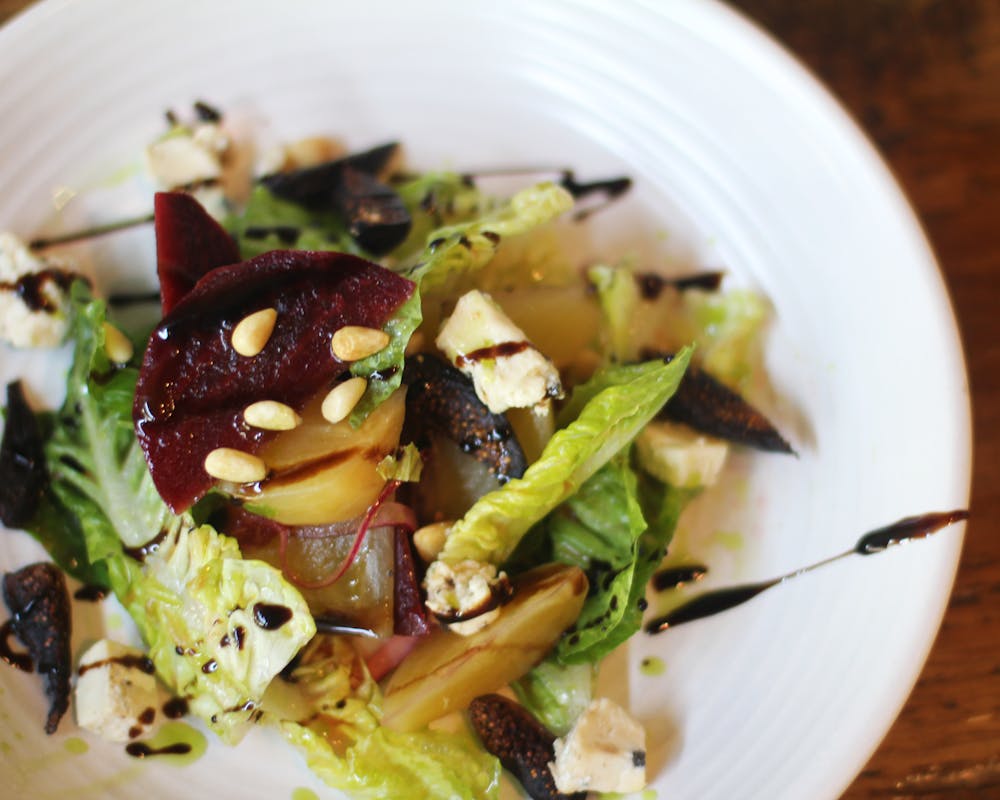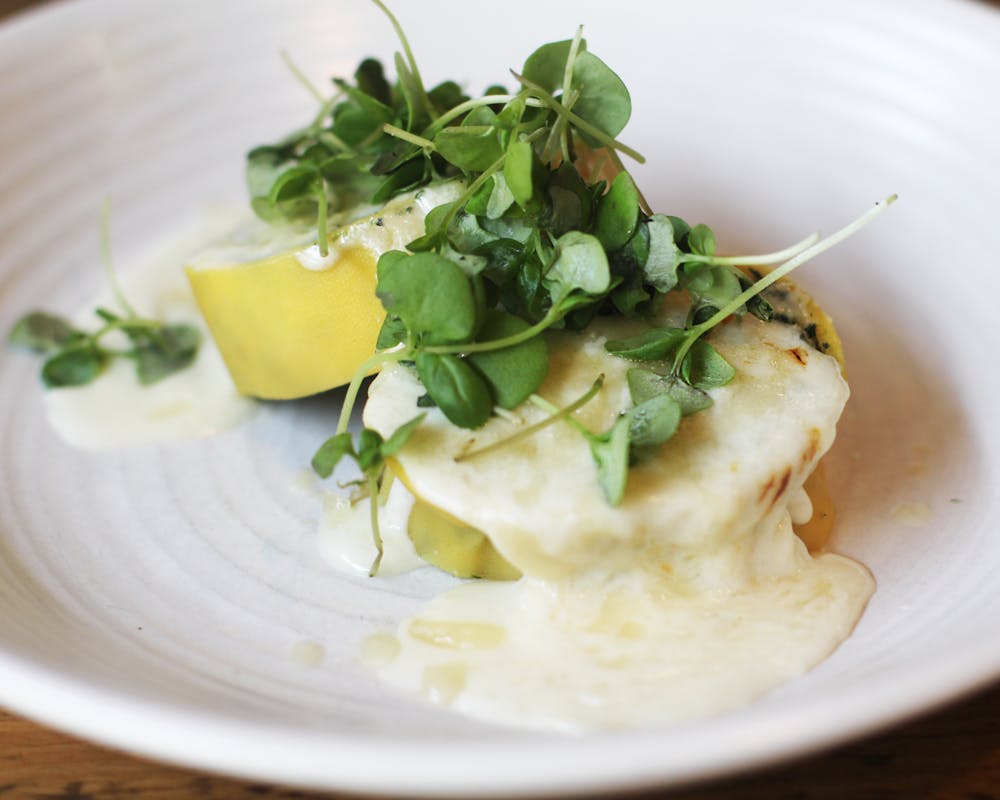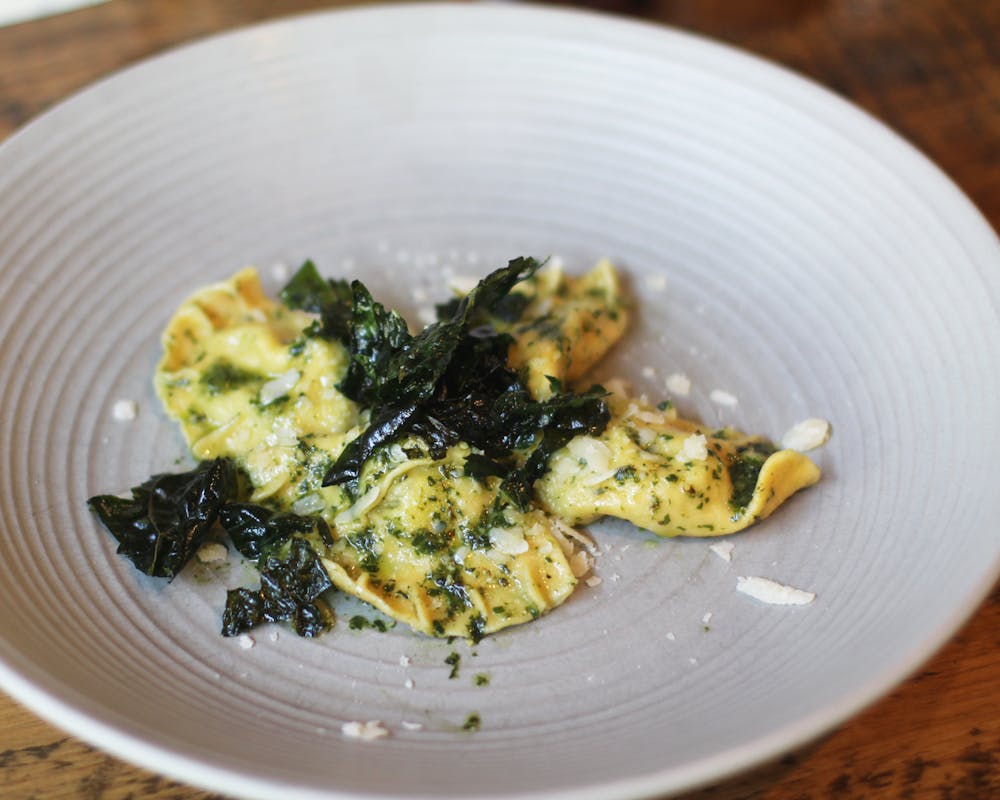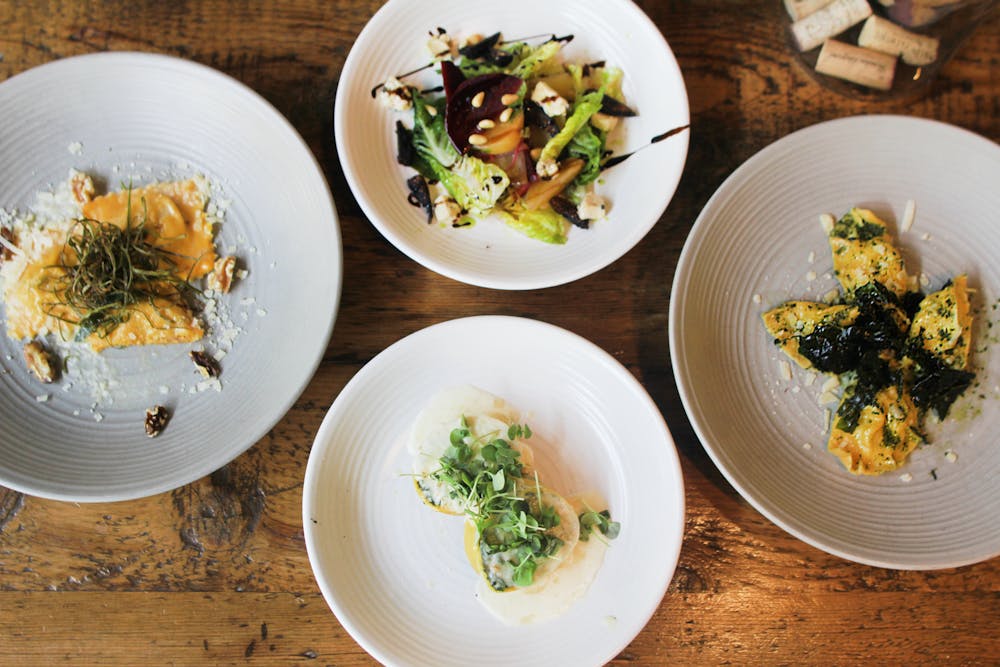 Chef Giuseppe's Pasta Tasting Dinner